Happy Body Happy Life
LIVING WITH LYME OR OTHER CHRONIC ILLNESS DOESN'T MEAN YOU HAVE TO STOP LIVING
I help women with chronic illness stop the cycle of trial and error and find relief from unwanted symptoms using functional lab testing, clinical assessments, targeted holistic healing protocols, and expert support.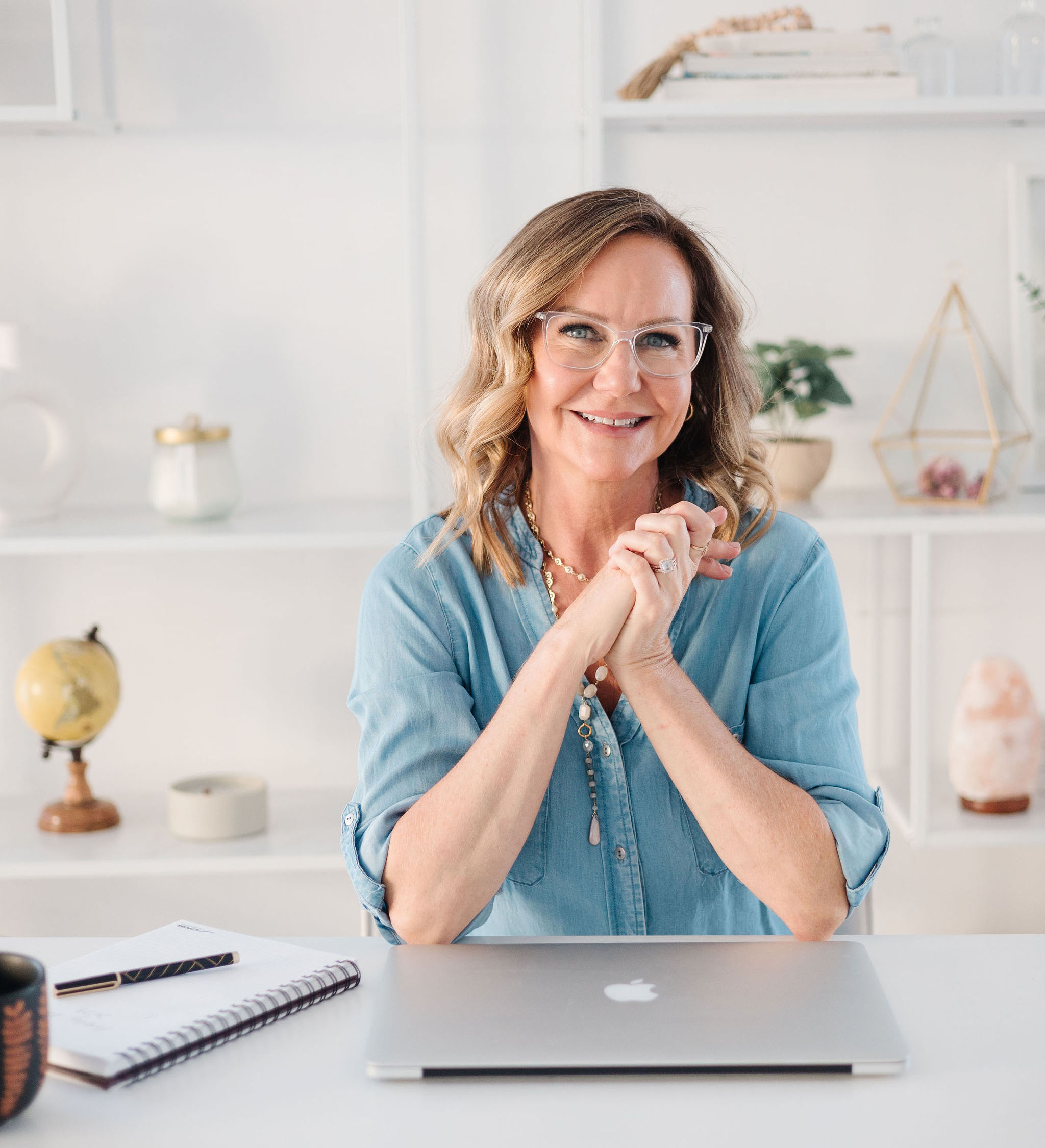 "People start to heal the moment they feel heard."
Cheryl Richardson
You're ready to have your career and family life back, engage in the hobbies you used to love, and start feeling and acting like your old self.
You're ready to learn a new way to approach your symptoms, commit to a better model of self-care, and make up for all the life that's passed you by.
Trouble is, right now you're stuck in the cycle of trial and error, always working around your symptoms, and struggling to keep all the balls you're already rolling up in the air, let alone throw another miracle cure into the mix.
Whether you're the type who's researched every aspect of your chronic illness and has tried all the latest treatments, someone who floats from specialist to specialist only to continue to feel disempowered by what they're telling you, or completely overwhelmed by it all and don't know where to start, I can help.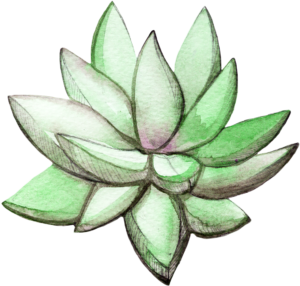 YOU'VE MASTERED SURVIVAL MODE
NOW IT'S TIME TO MASTER LIVING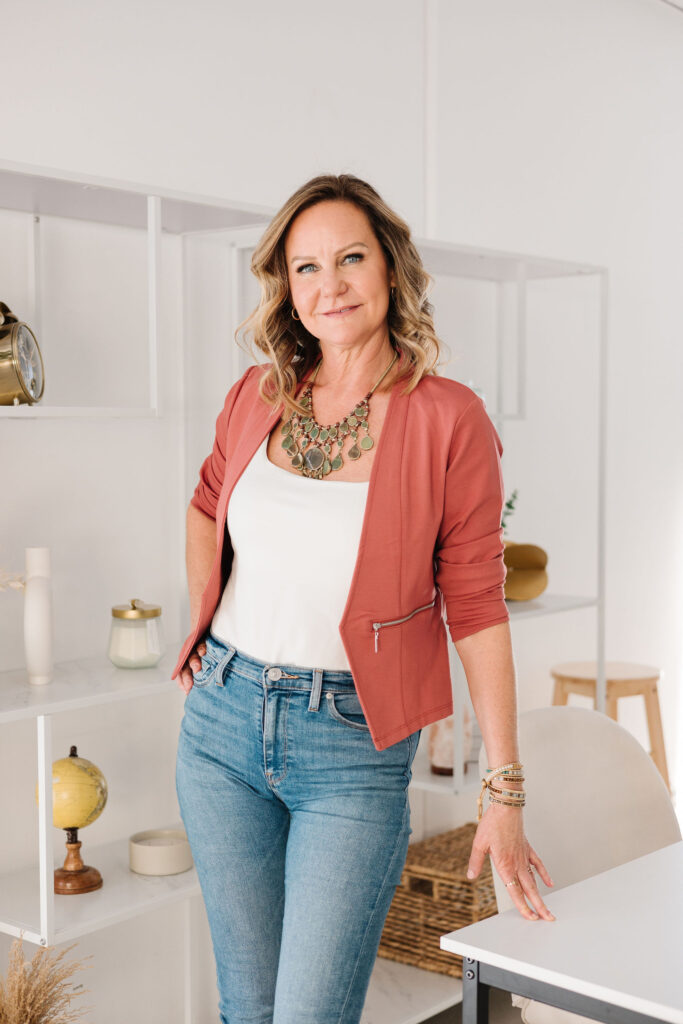 Hi, I'm Crysta Kremer
I'm a Certified Functional Diagnostic Nutrition® Practitioner, Holistic Health Practitioner, Biologist, and fellow Lyme warrior.
The year was 2016. The diagnosis was Lyme disease and Babesiosis. On top of that, they told me the prognosis was grim…I would have Lyme for the rest of my life!
I had been living in survival mode for over 10 years not knowing what was wrong with me. I had chronic fatigue, chronic neck and back pain, was experiencing wild fluctuations with my hormones and digestion, and I was experiencing neurocognitive symptoms you'd expect to see in someone with dementia.
Unfortunately, as I know many of you can relate, getting diagnosed didn't mean there was a clear path to health. When the doctors could no longer help me, I decided to become my own best doctor. And because of that, I am here today helping women with Lyme and other chronic illness address the cascade of unwanted symptoms so they too can get their health back and start living again.
As a Functional Diagnostic Nutrition® Practitioner and educator, I use functional lab testing and clinical assessments to identify the underlying malfunctions and conditions at the root of your symptoms. I use this information to develop step-by-step healing protocols tailored to your metabolic individuality so you can feel better and start living symptom-free.
Your only job is to show up with a commitment to feeling better!
HOLISTIC WELLNESS DESIGNED WITH YOUR CONVENIENCE IN MIND
GET WELL AND STAY WELL FROM HOME WITHOUT ANY OF THE HASSLE

Consultations Worldwide via Webcam
No need to drive or travel long distances for our consultations. All of our visits are held via webcam using HIPPA-compliant software for your convenience, security and privacy.

At-home Functional Lab Testing
Get access to some of the most advanced functional labs around. Lab kits are sent directly to you, are easy to do and most don't require a blood draw from a lab.

Personalized Health Building Programs
Ask me questions anytime and get all of the resources and step-by-step instructions you need to jumpstart your journey to health.
Book a FREE Discovery Call
Let's see if we're a good match. In our 30-minute FREE call, we'll explore your case and see if I can help you.
Intake and Consultation
If we're a match, I'll send you a few quick forms to fill out, have the labs shipped to your doorstep, and get you started on some steps you can take immediately to start feeling better.
Run and Review the Labs
Within a few short weeks, we'll uncover the root cause of your symptoms and create a tailor-made protocol using all-natural therapies proven to work.
Run the Program
Over the next several weeks we'll meet regularly to review your progress, make tweaks if needed, and provide you guidance and education so you can begin to adopt a life-long model of self-care that will keep you feeling and looking great!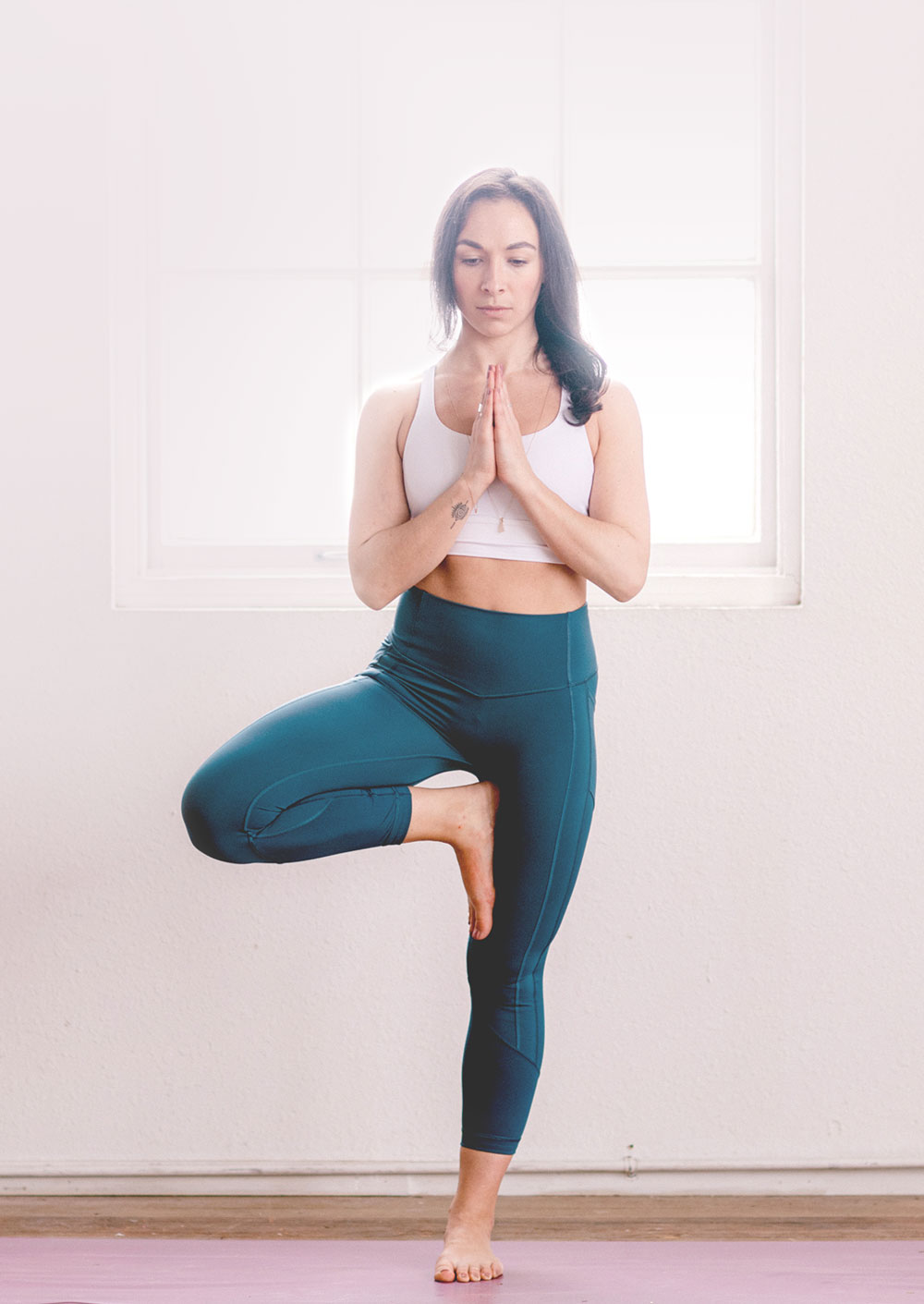 5 EASY STEPS TO GETTING YOUR NERVOUS SYSTEM BACK ON TRACK
Why our bodies are stuck in fight or flight, how it keeps us from achieving our health goals, and how to reverse it so we can begin to heal
IS IT LYME OR SOMETHING ELSE?
GETTING TO THE ROOT CAUSE OF YOUR SYMPTOMS CAN BE TRICKY.
TRUTH IS IT'S RARELY JUST ONE THING.
FUNCTIONAL LABS, CLINICAL PROTOCOLS, AND UNDERSTANDING YOUR GENETIC INDIVIDUALITY HELP US FIND THE ROOT CAUSE OF YOUR SYMPTOMS AND RESTORE BALANCE TO THE ORGANS AND SYSTEMS IMPACTING YOUR BODY'S ABILITY TO HEAL.
What if your symptoms are also related to hidden imbalances in your…?
Hormones
Insomnia/Feeling Unrested
Constipation/Incontinence
Salt Cravings
Sore Joints
Poor Concentration
Low Libido/Vaginal Dryness
Fatigue/Lack of Motivation
Fertility Issues
Hair Loss/Brittle Nails
Depression/Anxiety/Anger
PMS/Menstrual Irregularities
Light/Noise Sensitivity
Skin Issues
Immune System
Gets Sick Easily
Digestive Issues
Dry Skin
Environmental Sensitivities
Dry Eyes
Swollen Glands
Headaches
Joint Pain
Poor Circulation
Ringing in Ears
Rashes/Skin Redness
Swollen Hands and Feet
Trouble Swallowing
Digestion
Abdominal Cramping/Bloating
Acid reflux
Acne
Constipation/Diarrhea
Undigested Food in Stool
Brain Fog
Chest Pain
Poor Muscle Mass
Unable to Gain or Loose Weight
Pain Between Shoulder Blades
Poor Concentration/Fatigue
Light Headedness
Slow to Heal
Detoxification
Acne/Rashes and Hives
Aggression/Poor Concentration
Bad Breath/Body Odor
Dark Circles Under Eyes
Difficulty Sweating
Headaches/Migraines
Poor Temperature Regulation
Waking Between 1 and 3 am
Winded Easily
Poor Memory
Metallic Taste in Mouth
Muscle Twitching
Abdominal Pain
Energy Production
Emotional Numbness
Dizziness/Lightheadedness
Dry Skin
Fluctuations In Energy
Mood Swings
Sugar Cravings/Blood Sugar Fluctuations
Irregular Heartbeat
Anxiety/Depression/Obsessive Thinking
Extra Weight in Belly and Thighs
Poor Appetite
Unsatisfied/Nervousness after Eating
Slow Healing of Wounds and Cuts
Inability to Think Clearly After Eating
Nervous System
Aggression/Anxiety
Attention Disorders
Autoimmune Disorders
Blurred/Double Vision
Can't Sit Still/Impulsiveness
Poor Appetite/Low Blood Sugar
Difficulty Swallowing
Easily Startled/Excitability
Tearful Easily/Emotional Highs and Lows
Weak Grip/Tingling in Limbs
Poor Coordination
Insomnia
Digestive Disorders
D.R.E.S.S FOR HEALTH SUCCESS® PROGRAM
HOW SOMETHING SO SIMPLE WORKS SO WELL
THE DRESS FOR HEALTH SUCCESS® PROGRAM PROVIDES A SIMPLE FRAMEWORK FOR CREATING ALL-NATURAL, DRUG-FREE PROTOCOLS THAT EMPOWER PEOPLE TO TAKE CONTROL OF THEIR LIVES IN FIVE MAIN AREAS
Diet
Having the right diet is foundational to building optimal health.  Understanding which diet is perfect for your genetic make-up will be one of the easiest ways for you to start feeling better, quickly!
Rest
Is your body getting the right kind and the right amount of sleep and rest so it can heal?  We'll dive deep into the barriers preventing you from getting the right kind of sleep and find easy solutions to get you back on track.
Exercise
Whether you love to exercise or loathe it, we'll find the right kind of movement that supports your healing and one you'll love doing too!
Stress Reduction
Stressors preventing you from healing aren't always obvious. Functional labs, lifestyle, and history will uncover internal and external stressors keeping you stuck in the cycle of trial and error.
Supplementation
No more cabinets full of supplements you never finished because they didn't work for you. Once we discover the root causes of your symptoms, we'll tailor a supplement protocol that supports your nutritional healing needs.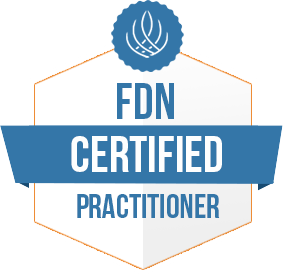 Certified Functional Diagnostic Nutrition® Practitioner through an accredited program that has trained over 4,000 practitioners in +50 Countries and helped over 10,000 people get well & stay well naturally. 

Honored member of professional mastermind group where FDN-P's give, advise and support each other and stay up to date on cutting  edge Functional Diagnostic Nutrition.

Proudly insured and covered by professional liability insurance through trusted industry leader, Alternative Balance.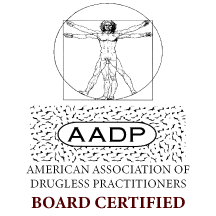 Board Certified Holistic Health Practitioner through the American Association of Drugless Practitioners. 
Book a Free Discovery Call
Let's see if we're a good match. In our 30 minute FREE call, we'll explore your case and determine if I can help you.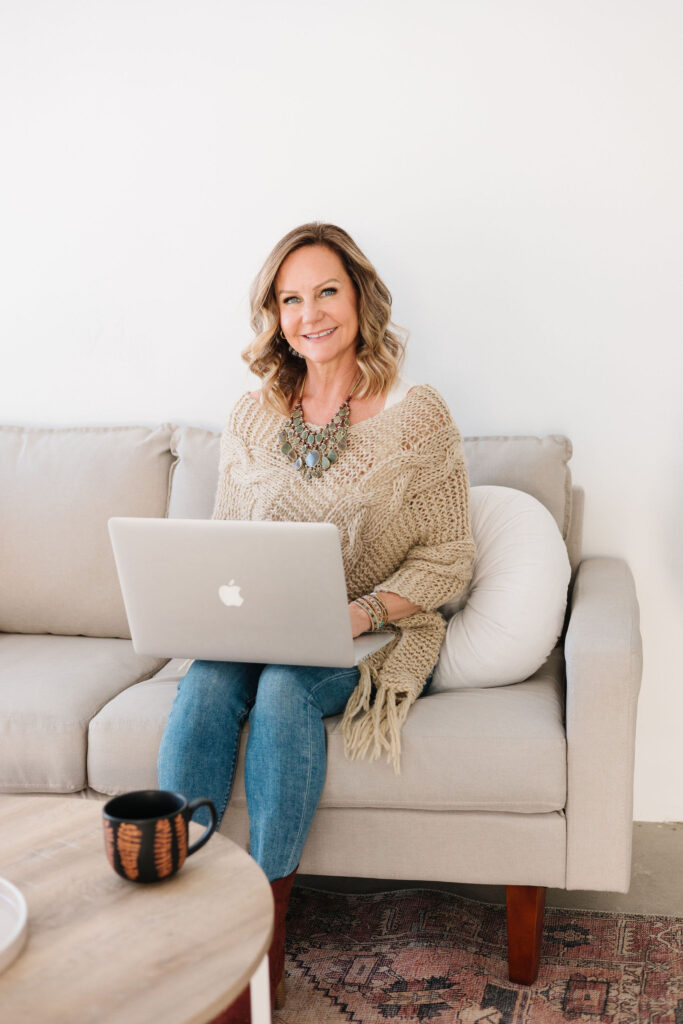 DISCLAIMER: Functional Diagnostic Nutrition® Practitioners do not intended to diagnose, treat, prevent, or cure any disease or condition. The information found on this website is not intended to substitute for the advice, treatment, and/or diagnosis of a qualified licensed professional. Functional Diagnostic Nutrition® Practitioners do not intend to make any medical diagnosis, claim, and/or substitute for your personal physician's care. It is the role of the Functional Diagnostic Nutrition® Practitioner to partner with the client to provide ongoing support and accountability with an opt-in model of self-care.
Copyright 2022 Posity Wellness